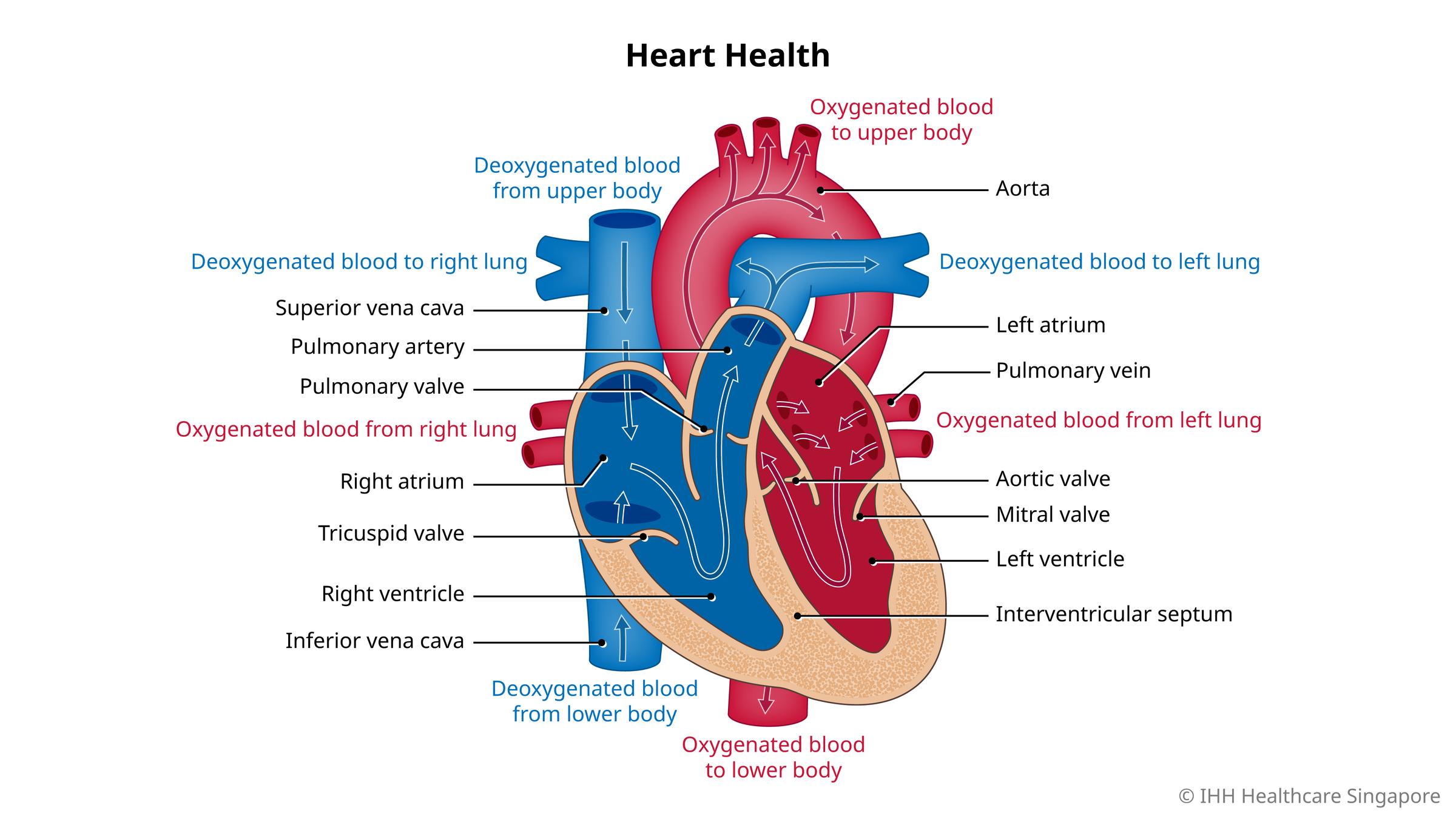 What is cardiology?
Cardiology is a medical specialty and a branch of internal medicine that treats heart disease and abnormalities of the heart. Common heart conditions include congenital heart defects, coronary artery disease and heart failure.
Our approach
At Mount Elizabeth Hospital, our reputation as a cardiovascular care and treatment centre is established in the region.
We were one of the earliest hospitals in Singapore to perform a successful left ventricular assist device procedure (LVAD) as an alternative to heart transplants.
You will have access to our accomplished team of cardiologists and cardiothoracic surgeons trusted in the region for their skills and experience in treating a wide spectrum of heart conditions.
Our well-equipped hospital facilities and multidisciplinary medical team ensure that you get the care and focus you deserve on your journey to recovery.
Why choose Mount Elizabeth Hospitals?
Strategically located in the heart of Singapore's city district, Mount Elizabeth Hospitals are trusted medical institutions in the region for cardiovascular expertise and technologies.
Our heart specialists perform cardiovascular and cardiothoracic procedures using sophisticated surgical techniques and medical devices to help every patient achieve good clinical outcomes.
Our selection of well-designed hospital rooms and trained professional nurses put your experience at the centre of our focus.